Welcome to Coombes & Rennie Radiator Specialist
Coombes & Rennie is a 3rd generation family business operating in Hamilton since 1944.
Jack Rennie (known as Jock) and Reg Coombes formed a partnership in 1944 and started their own business. They both began their careers in panel beating and radiators at Monteith and Parker.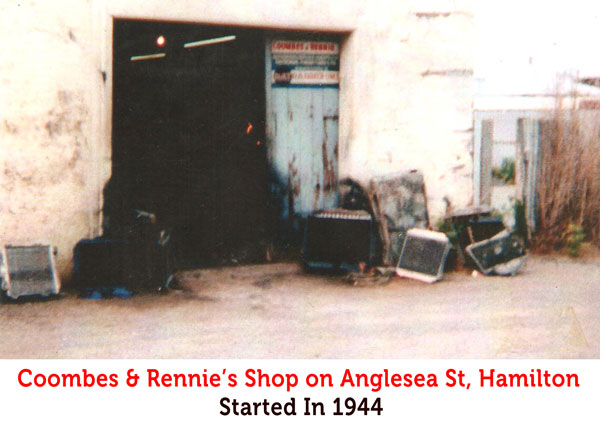 Jack started the business in a shed behind the home of his in-laws – Walter and Hannah Choat. Originally the shed was a cordial factory operated by his late father-in-law. The Bridgemall Countdown Supermarket is there now. Reg joined him after serving overseas during the war.
They later moved to a small building at 225 Anglesea St owned by Ebbett Motors and they operated a successful business there for 23 years until 1969 when Reg died. Jack kept the business going and was joined by his son Wayne in 1969. Jack retired in 1975, but helped Wayne out when required. Jack passed away in 1985.
In 1995 Wayne decided to have a break from Radiators after nearly 30 years in the trade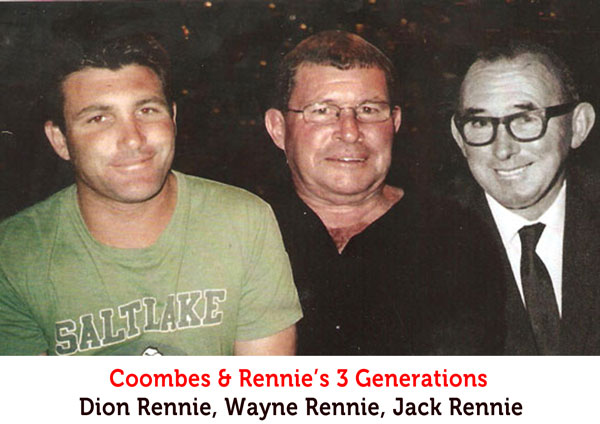 . Dion, our eldest son, was keen to takeover. As a young boy he worked with Granddad and then helped Wayne in the school holidays.
Dion says "Taking over the family business was quite daunting at 23, with my mates all doing their OEs. Running my own business for the last nearly 20 years has been a decision I have never regretted. Being an A Grade Motor Mechanic has proved a distinct advantage, in diagnosing vehicle cooling system problems."
In 2013 Coombes & Rennie incorporated Cookes Auto Radiators another well established Hamilton Radiator business. With the two businesses combined comes a w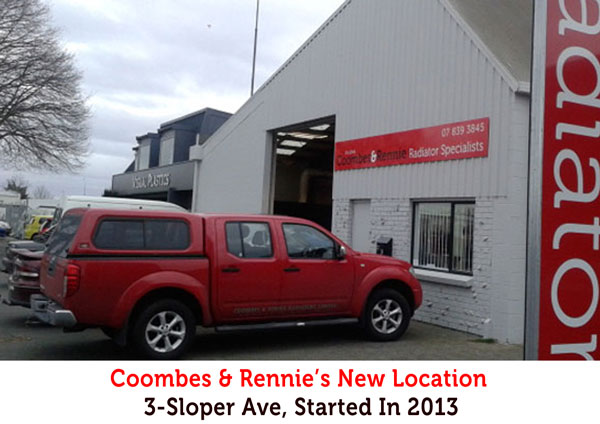 ealth of knowledge and experience in all aspects Automotive Cooling. The team at Coombes and Rennie have combined experience 45 years in the Automotive industry .
We pride ourselves with high quality workmanship knowing that Coombes and Rennie have a long standing reputation in the Hamilton radiator industry.